EV Tyre & Rim Specialist
Empowering Your Electric Drive – Your Trusted Electric Vehicle (EV) Tyre Specialists!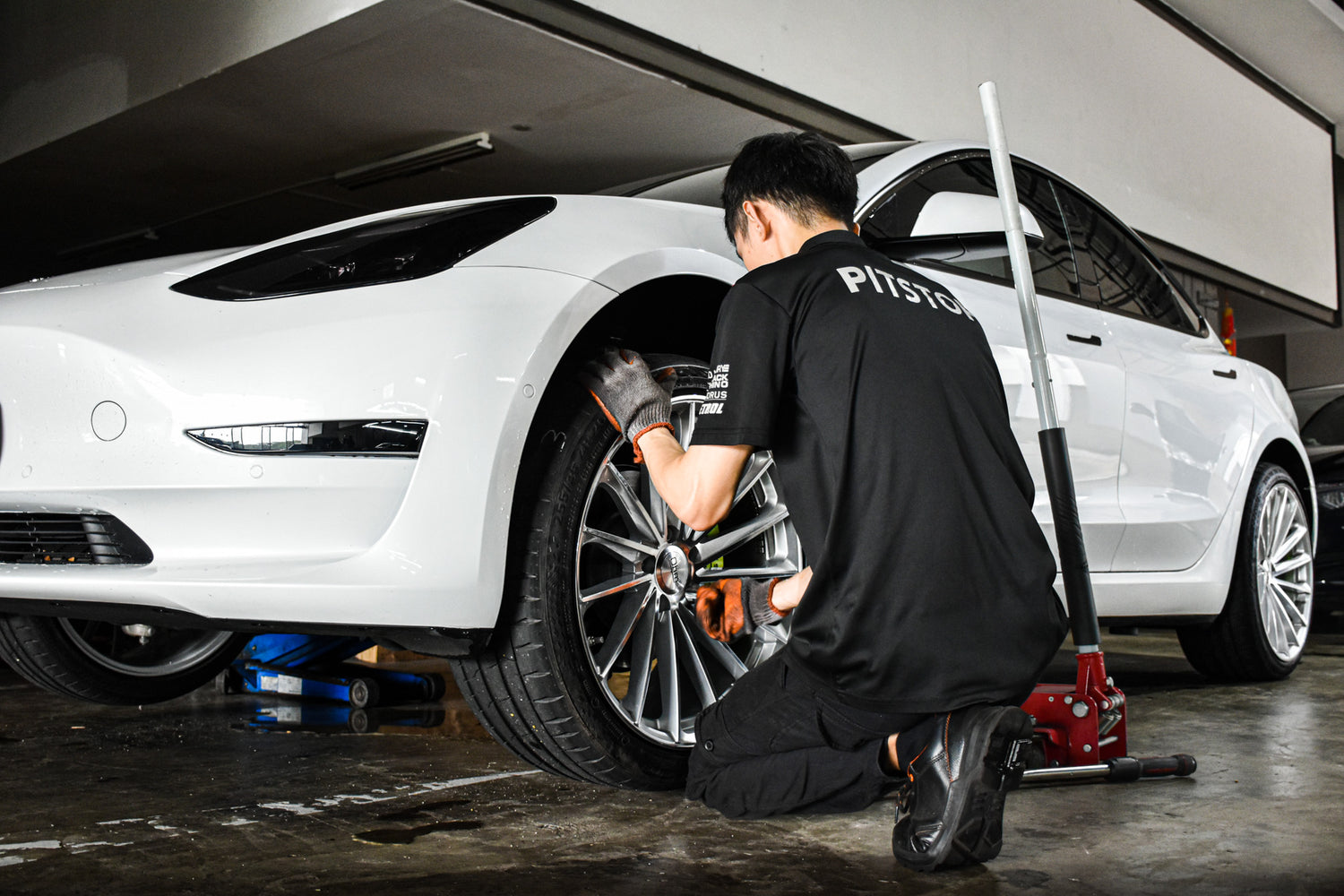 Electrifying Your Drive
With power comes great responsibility... And speedy tyre wear!
We carry automotive brand-specific and factory EV-specified tyres suitable for your ride.
Our portfolio includes most EV models in varying sizes: Tesla, Porsche, BMW, MG, BYD, etc.
Portfolio Selection
Porsche Taycan 4S

Upgrade from the Original 19" Stock Porsche Wheels to Original 21" Mission-E Wheels with PZERO EV Spec Tyres. Original Porsche TPMS & Wheel Caps Inclusive. Germany Indent.

Tesla Model 3

Upgrade from the Original 18" Stock Aero Tesla Model 3 Wheels to the TSW Sebring in 20" with 245/35/20 Pirelli PZERO for better rim protection. Aggressive Fitment.

Tesla Model Y

Upgrade from the Original 19" Stock Gemini Tesla Model Y Wheels to 7G Performance Helio in 21" with 275/35/21 Pirelli PZERO PZ4 Tyres. Aggressive Fitment.