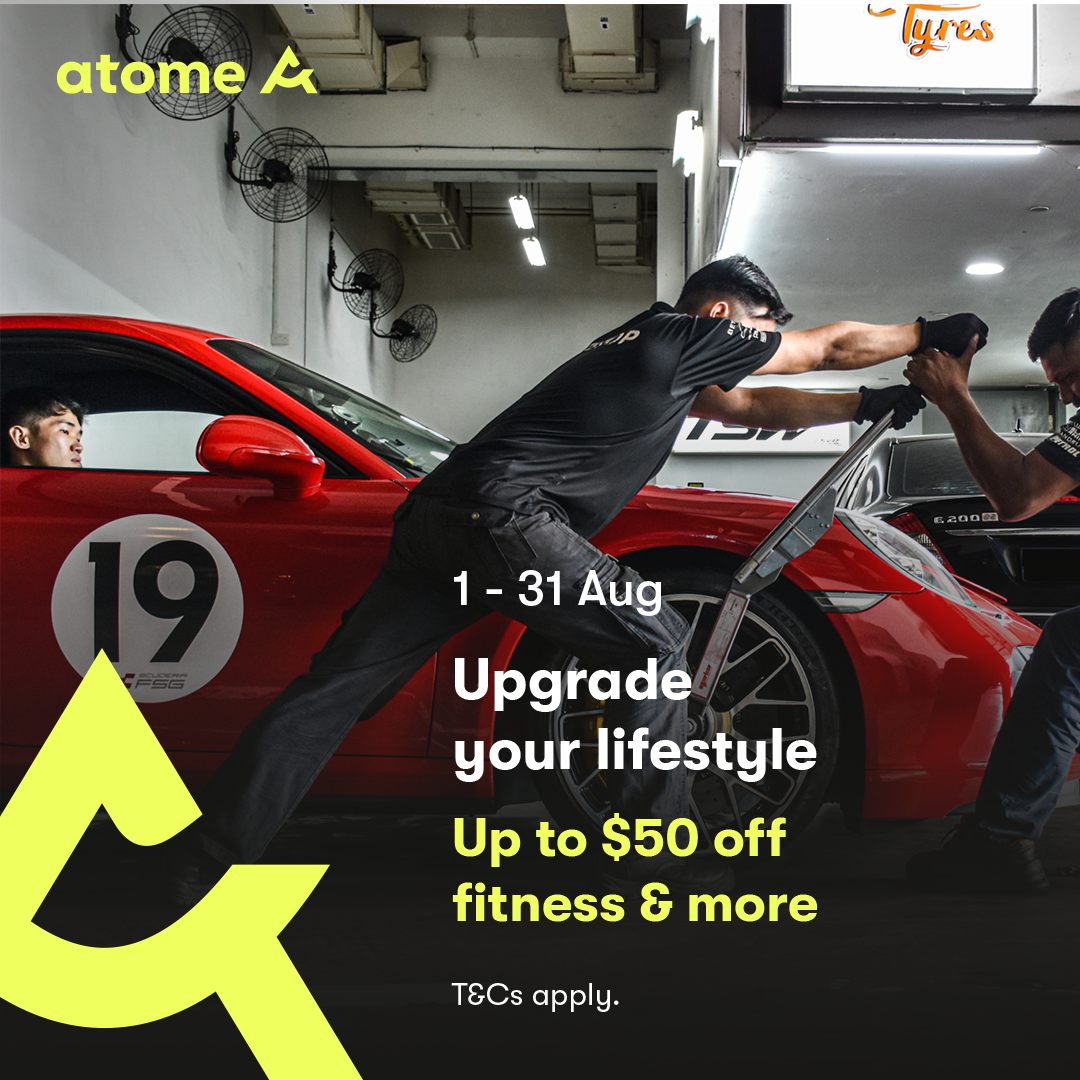 August Exclusive!
Claim ATOME Loves SG Vouchers on the ATOME App in-store for more savings on your wheels & tyres.
How to shop on Pitstop Tyres with Atome?
Online Shopping
Select Atome as your payment method during checkout.
If you have an Atome account, please enter your login information and proceed with payment.
If you are new to Atome, you will be asked to apply for an Atome account before checkout with Pitstop Tyres. The process is fast and simple, and you will receive an approval within minutes.
Pay 1/3 of the total bill first. Pay the other two payments later with zero interest, 30 days apart.
In-Store Shopping
Just let our friendly sales representative know that you will be paying via Atome App
Once Atome is installed & synced to SingPass, just scan the QR code to proceed with the first month's payment.